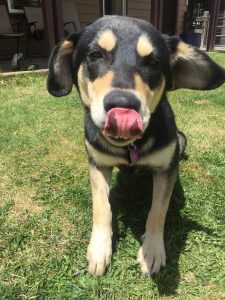 Gunnison's Official Home for Homeless Pets!  The Gunnison Valley Animal Welfare League has been in existence for more than 30 years, serving the City and County of Gunnison.  Sometimes our pet friends are just passing through, finding a safe and caring place to be until "their people" connect with them again.  If an animal has strayed, is abandoned, or relinquished by owners who are no longer able to care for them, we help the animals find new and loving homes after ensuring that their immediate veterinary needs are met.  We also collaborate with local vets to assist low income community members with spay/neuter costs. 
We would love to hear from you!  To ADOPT, VOLUNTEER or DONATE, please visit our website at GVAWL.ORG.  You may also visit our beautiful shelter at 98 Basin Park Drive during open hours. 
For more information, please call us at 970-641-1173.